Whether you're a freshly minted hospitality graduate, or a seasoned hospitality pro, seeking the next professional summit, putting your feelers out for new opportunities in hospitality (and for that dream job) is not a bad idea – especially now. 
After pandemic-driven hibernation, the hospitality industry is finally dusting off, lumbering out, and looking to shore up its services, meaning you'll have quite a bit of sway in negotiating the best situation for yourself. 
If you're reading this, you're already quick off the starting blocks. The Hosco platform is an excellent resource to help you find that next hotel, restaurant, housekeeping, or receptionist job, build valuable and long-lasting connections, and give your profile high visibility, so companies looking for your particular skill set can start thinking about how to woo you over to their payroll. 
You can build your hospitality career, expand your network, and figure out what skills you intend to add to your repertoire with the help of a single highly organized, user-friendly interface. 
Sort, save and snag jobs with ease
Fortunately, Hosco put a lot of thought into the design of its platform so you don't need a programming degree to use it. Even if you don't sign up for an account, you can use Hosco's sorting technology on the Jobs page to search for positions by keyword (such as company or title), location, department (such as concierge or housekeeping), or any combination of the three. 
Hospitality career listings will show up based on relevance, generally with the most recent appearing toward the top (though you can sort strictly by date as well). From there you can peruse results and decide which companies and positions to do more research on, and, if you have registered, which ones to save for later or apply to. 
Polish your profile until it shines
To get the most out of using Hosco's platform, you can sign up for a free account and create a profile fit for your desired hospitality careers. At sign-up, you'll be guided step-by-step through the skills, work experience, achievements, and education to add, plus your cover letter, CV, photo, and a few personal details like your nationality. 
You can toggle 'I'm looking for a challenge' on your homepage, set your flexibility preferences, and see what recruiters get in touch. Treat this process as you would a direct job application or interview, and put just as much effort into it. Regardless of if you're uploading a bright, attractive photo or doing that all-important pre-post spell-check, be mindful of details and maintain an appropriate demeanour. 
Be aware of what constitutes a professional presence, and don't make the mistake of getting too casual with potential employers online – or your first impression might be your last.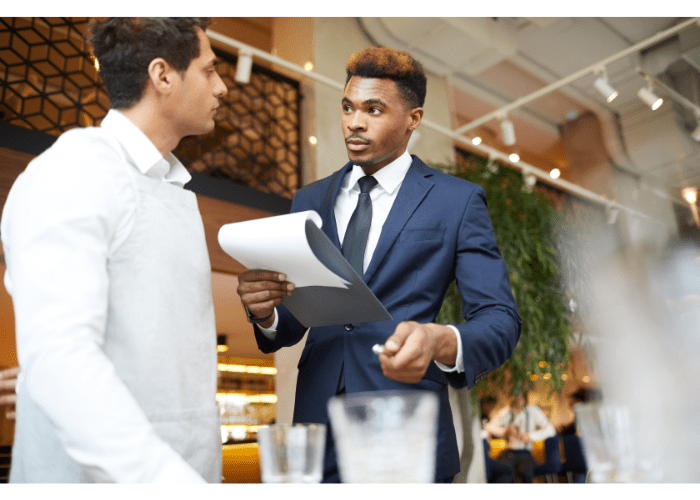 Positively engage with companies
A handy feature of Hosco's platform is that once you're signed in, you can search companies, and the hundreds of thousands of members, by keyword or location. Once you've found the companies you're interested in, you can follow them and receive any news or updates about job openings, events, or any other announcements. 
The company page also displays ways to get in touch, via a specific contact like an HR manager, or through its official website and social media. You can positively engage by liking or posting supportive comments on updates from companies of your choosing and common ground. You could ask thoughtful questions and show interest and support through your comments. 
Find your hospitality tribe
You can also sometimes see employees who currently work for the company displayed on the company page. If that's the case, why not connect with them too?
You could send them a short message through Hosco's platform expressing your interest in the company and asking them a few quick questions about their experience working for the company. 
Do they like it? What's the company culture like? How is it different from other companies they've worked for?
This would not be the place to ask about salaries, job openings, benefits, or other such details. Save that for an interview. You can, however, try to get a better idea about what it would be like to work there.
All in all, if you take the time, and put in a bit of effort with the proper tools, Hosco's platform can be your lily pad and the hospitality world will be your oyster.