MARIA JOSÉ HUERTAS, HEAD SOMMELIER, PACO RONCERO, MADRID
When Paco Roncero took over La Terraza del Casino in Madrid at the end of the 1990s it was a game-changer in a city where the majority of fine dining restaurants fell into the somewhat sombre variety. Roncero turned the notion of fine dining on its head, bringing in lauded Spanish designer Jaime Hayon to create whimsical interiors that would match his joy-inducing food, and in so doing earned himself two Michelin stars. Here was a true, down-the-rabbit-hole culinary experience, and Maria José Huertas was there right from the start to make the wine a part of the journey. 
What got you interested in wine in the first place?
I actually wanted to be a vet from when I was a very young girl, but when the time came for me to give an animal a vaccine I couldn't do it, so that clearly wasn't going to work. I ended up studying oenology because I was fascinated by the fermentation process and the chemistry behind making a really great bottle of wine. At that time in Spain, the world of international wines was much less well known, and the more I studied, and tasted, the more fascinated I became in the psychology behind the tasting process.
How did you end up working at Paco Roncero?
I ended up in the dining room at Paco Roncero in 2000 purely by accident after I got talking to one of the managers and told him what I'd studied. They didn't have a sommelier for the restaurant at the time, but knew they wanted to do world wines. He said: "The job is yours if you want to do it, but you have to study more." I did every course I could, studied and tasted like mad, and all the while kept on working at Paco Roncero. They really supported me, and I loved it because they gave me a lot of freedom to choose and buy wines, and lead tastings, but it was also intellectually stimulating. They pushed me to explore beyond what I was doing in the restaurant so I sat exams, I did tastings for Decanter and La Vanguardia, and I saw very clearly my path in wine. 
What are the 3 most important things you've learned during your career?
I did three summer seasons at El Bulli to learn from their sommeliers and that was a whole other world. Firstly I learned about the importance of your community. It was a great team, a great atmosphere, but also an extraordinary centre of learning: there were so many touch points to ensure that each and every one of us were able to perform at our best level. The second thing was being lucky enough to work with the late Juli Soler. He had this endless capacity to teach, inspire and steer a team like I had never seen before. The third was to never stop learning about wine and about people, and being at Paco Roncero enabled me to take all this knowledge and put it into action.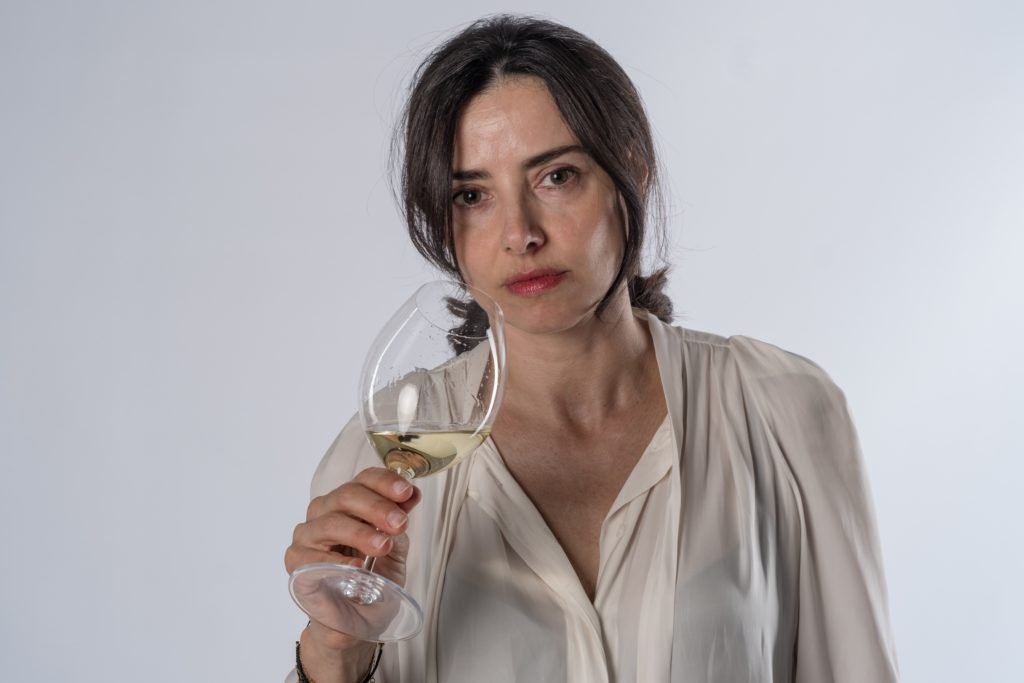 You started the cellar at Paco Roncero with just 50 wines and you now have more than 700. How do you go about putting such an extensive cellar together? 
We always wanted a world wine list, but we're also at the heart of a wine producing country so 50% Spanish, 50% world wines made sense. I look for the best makers and the most important vintages in every region, study industry trends and pay attention to what wines are coming out that could be interesting for us. Beyond that, creating a cellar has a lot to do with the personality of the sommelier – I'm very into Riesling and German wines for example, so we have quite a few references – but it's absolutely key that you find a balance. In our case there are lots of small plates that change frequently so the cellar needs to be really agile to accommodate that and to figure out the pairings in a logical way. 
How do you think your wine pairings elevate the dining experience?
80% of our clientele are foreigners and many want to stick with exploring an all-Spanish wine pairing, but our guests coming from New World wine producing countries, tend to be more experimental. The great thing for me is that because we have such a diverse clientele we have lot of opportunity to play with the pairings. Dietary needs aside, the tasting menu is more or less the same for everyone, but with the wine you have the opportunity to change things up according to guests likes and interests. Your job as a sommelier, is to have ideas and suggestions at your fingertips to make it work. 
How do you deal with difficult pairings like artichokes? 
Often, I'll use Champagne because I think you can pair it with just about anything. But Jerez is my greatest trick for making a difficult pairing work – they are powerful wines that can be quite saline or dry, intense or aromatic, and very often they will work when nothing else does. 
What's the best thing about putting together a great pairing? 
I love it when guests start to ask questions, take pictures of the bottles, and starts following how the pairing is enhancing the food, then you know you're going somewhere together. Even more so if you have a guest who's very knowledgeable and you are able to introduce them to a wine that they have never tried before and they love it. A pairing should be a journey of discovery, that's the whole point of it, and the result should be that the diner has been surprised, had fun and takes away wonderful memories. 
How do you advise people who feel intimidated about what wine?
This is very common and the first thing I would say to anyone is to ask what do you normally drink. For example, if somebody says I like simple Riojas, or a Ribera crianza, then you have a solid starting point. The trick is to never forget that you can have somebody who doesn't have a great deal of money but is very interested in wine and wants to be excited by something, and somebody who has plenty of money but is perfectly happy with a glass of something simple, but pleasant. It's your job as a sommelier to read that and find something that enhances your guests' personal experience.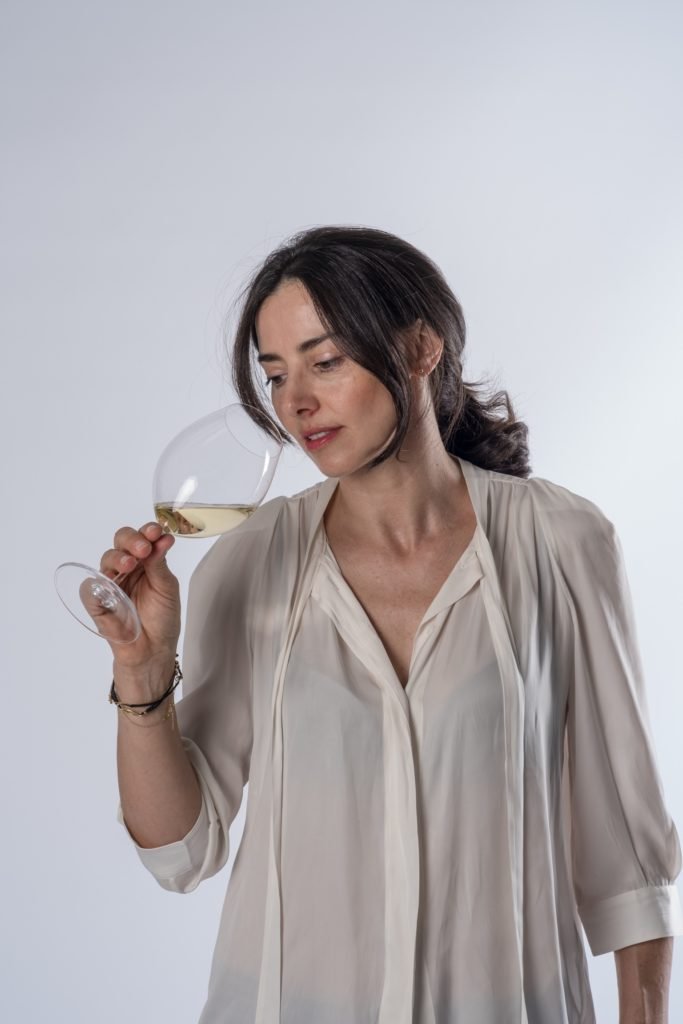 What do you look for in a great sommelier? 
For me the most important thing is study and training. If you can, try to spend some time in London – it may not have the wineries of France, Spain or Italy, but the sommelier culture is extremely strong – and then travel as much as you can. Visit as many wineries as possible, work the harvests, try the best wines that you can, and lead tastings yourself because it brings a whole other level of knowledge when you taste. Once on the floor, I'm a big proponent that everyone should have their own personality, but across the board you need to be very polite, passionate, and able to read people – some want longer explanations, some are more serious, some more laid-back – because as you move from table to table, and speak with lots of different people, everyone will have a different expectation. Most important of all: smile! You are taking your guests on this incredible journey and you will be amazed how much trust they'll put in you, if you just smile.
You've been at Paco Roncero since 1999. What keeps it fresh and exciting for you? 
It's constantly evolving, very dynamic, incredibly busy, and attracts a very diverse team and clientele, but it's also a place where you are encouraged to evolve within yourself. We're all obsessed with every service being better than the last, with always striving to go one step further. It would be very difficult to find everything all in one place as I do here. 
What are the key trends for 2022 in wine?  
Although they've been around for a while, natural wines are very fashionable right now in Spain and they are getting better all the time. I think we're going to see a lot more serious, gastronomic rosés, orange wines will move further into the mainstream, and overall, we'll see wines getting fresher and more elegant, with less wood. After the last two years, I'm looking forward to getting back to sharing more wines and moments with the friends and colleagues I have in this business. I have a lot of tastings coming up in 2022 and I'm very excited to see what it will bring. 
If you are interested in a career as a sommelier or are currently working as one, Hosco has the opportunities you want, right here. Simply follow this link and find all of our open sommelier positions around the world.  Who knows, you could be the next Maria José Huertas.